On-line health and safety training for people managing employees in English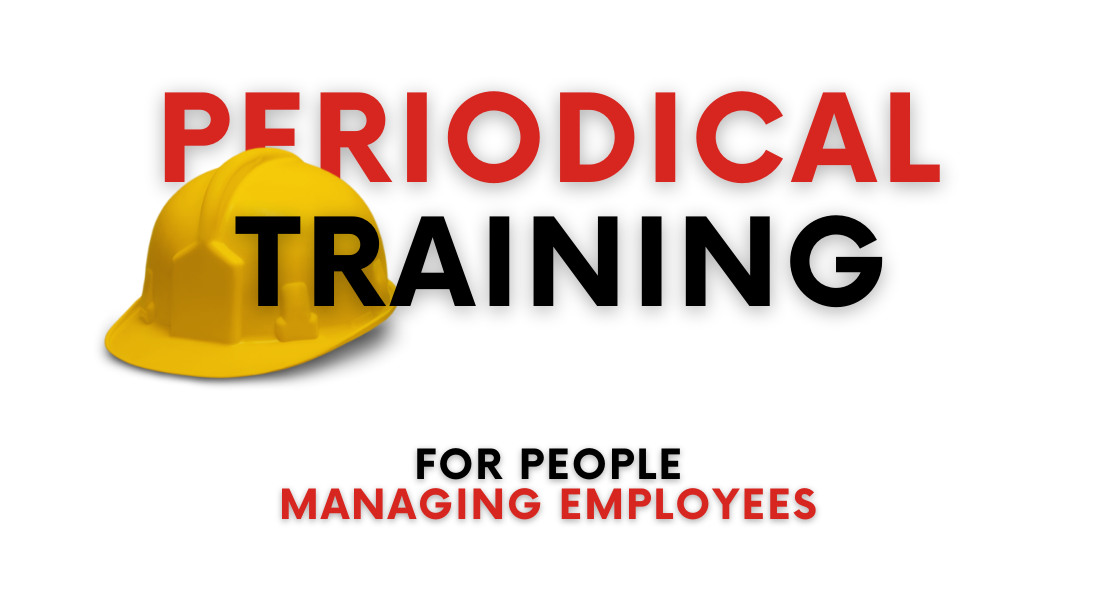 O kursie
About the course:
Each employer should undergo periodic health and safety training for employers and people managing employees. As part of it, you will learn about, among others: the obligations of the employer resulting from health and safety rules, liability for violations of regulations in this area, the subject of labor protection for pregnant and breastfeeding women, as well as issues related to the protection of young employees.
Moreover, the employer may provide his subordinates with job training (it is part of the initial OHS training). In order to be able to train employees, the employer must have valid periodic health and safety training.
What how many?
The obligation to undergo the first training appears when the employer acquires its status, i.e. when someone hires the first employee or takes up a position related to human resource management. Periodic health and safety training for the employer and people in managerial positions is valid for 5 years. After this time, the course must be repeated. In addition, the employer is obliged to remember to regularly send his employees to health and safety training.
We guarantee:
• High substantive level of training materials prepared by health and safety and fire protection specialists.
• Continuous updating of training materials in order to be consistent with changes in labor law.
• unlimited access to training on a convenient and practical e-learning platform,
• unlimited learning time enabling the free assimilation of knowledge,
• exam at the end of the course – but you have unlimited number of attempts and unlimited time to answer correctly,
• certificate of completion of training
At the end of the training, after a positive knowledge test – each participant receives a training completion certificate!
Training program:
Our proprietary training program is strictly based on the provisions contained in the Regulation on occupational health and safety training and complies with the current requirements and guidelines of the National Labor Inspectorate.
Expiry date: 5 years
We also have health and safety training for employers in English and Ukrainian! Check!
And if you have any questions, you are not sure if the online health and safety training is for you – contact us!
Pokaż więcej
Zawartość kursu
On-line health and safety training for people managing employees in English
Legal regulations

Harmful factors

Computers

Accidents, occupational diseases

Health and safety instruction

Incorrect working conditions

Economic Consequences of Wrong Working Conditions

Environmental Protection

Test: For employers and managers
Recenzje
Brak recenzji